Nosotros Hablamos Espanol – Seiner CDJR for Sale in Casa Grande, AZ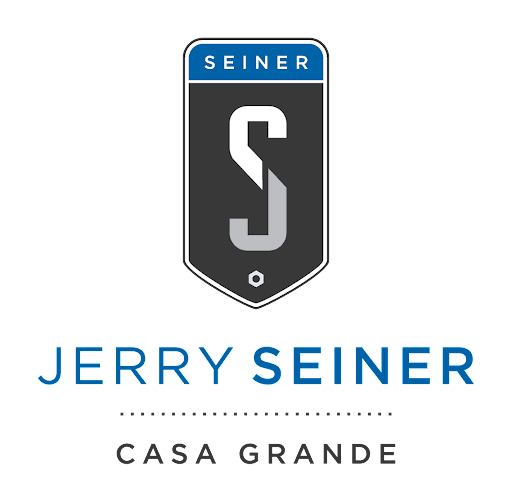 Concesionario de servicio completo Chrysler, Dodge, Jeep, Ram en Casa Grande, AZ
Nuestro equipo de Seiner en Casa Grande le da la bienvenida a nuestro concesionario Chrysler, Dodge, Jeep, Ram, donde puede encontrar el próximo auto de sus sueños o darle servicio. Ofrecemos una amplia selección de modelos Chrysler, Dodge, Jeep y Ram nuevos y usados, junto con una variedad de modelos usados de muchas marcas diferentes. ¡Contamos con un personal diverso que puede ayudarlo durante todo el proceso de compra de un automóvil, para que pueda experimentar el mejor servicio al cliente, calidad, financiamiento y más en Casa Grande!
¡Compre autos Chrysler, Dodge, Jeep y Ram nuevos y usados en Casa Grande, AZ!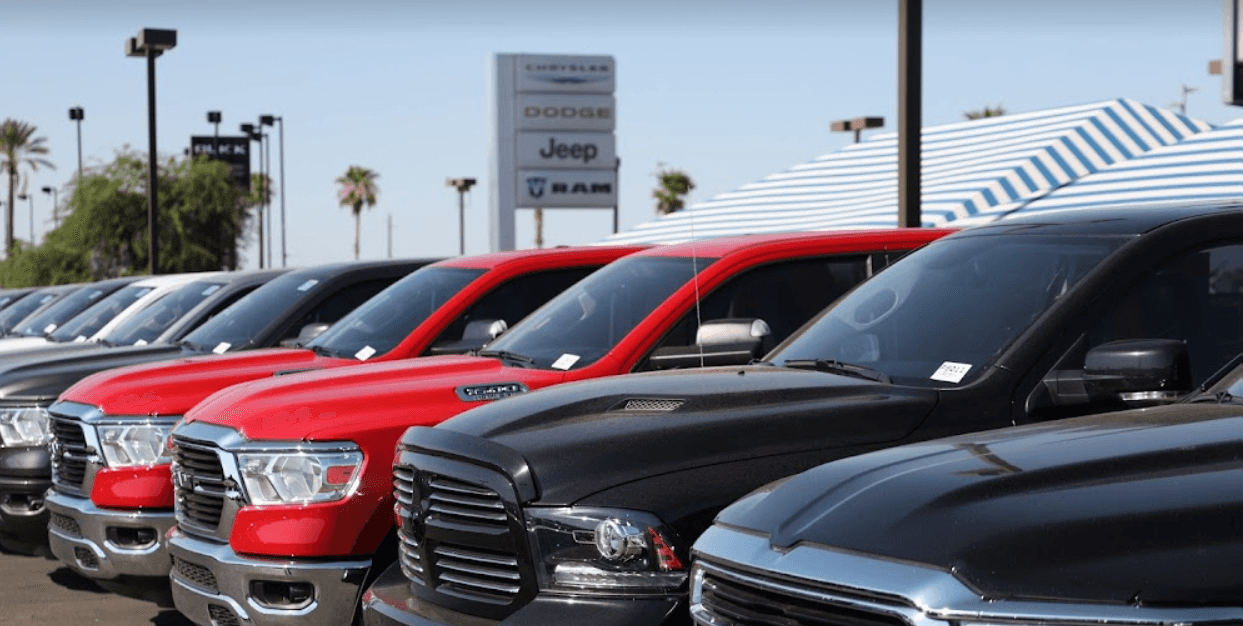 Nuestro inventario nuevo cuenta con los automóviles, camionetas y SUV Chrysler, Dodge, Jeep y Ram más nuevos, junto con un equipo de ventas dedicado para ayudarlo a encontrar el modelo adecuado para usted. Ya sea que busques un automóvil compacto o un SUV, como el Chrysler 300 o el Jeep Cherokee, o una camioneta de trabajo o un SUV para la familia, como la Ram 1500 o el Jeep Grand Cherokee, podrá encontrar tu próximo vehículo en nuestro lote. Tenemos todo lo que puede estar buscando, así que venga a comprar de nuestra amplia selección de nuevos modelos Chrysler, Dodge, Jeep y Ram en nuestro concesionario Casa Grande. También puede comprar nuestra diversa selección de autos, camionetas y SUV usados de varios fabricantes de marcas diferentes. Cada modelo se inspecciona y limpia minuciosamente antes de colocarlo en nuestro lote. Nuestro personal está aquí para ayudarlo a encontrar un vehículo confiable y asequible que necesite y se ajuste a su presupuesto.
Partes y Servicios para Chrysler, Dodge, Jeep, Ram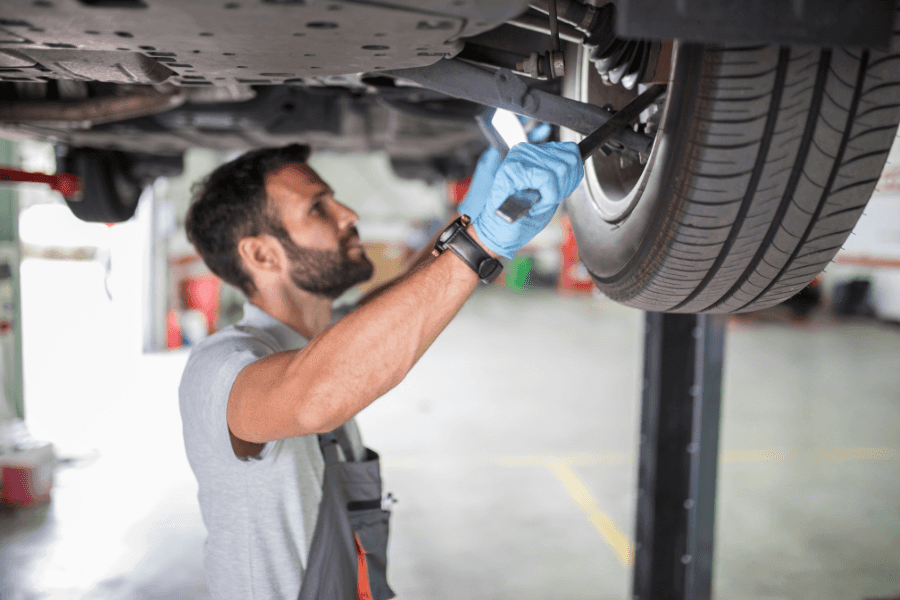 Nuestros expertos en servicio altamente capacitados en nuestro Centro de Servicio Seiner entienden que cada conductor desea mantener su vehículo en las mejores condiciones para garantizar su seguridad en la carretera. ¡Nuestros procesos de servicio y pedido de repuestos hacen que el mantenimiento de su automóvil sea más fácil que nunca! Incluso puede solicitar repuestos OEM originales de Chrysler, Dodge, Jeep y Ram en nuestro centro de servicio. Nuestros mecánicos pueden realizar el mantenimiento de todos los vehículos, sin importar la marca o el modelo. También puede programar una cita de servicio con nuestro programador de servicios en línea simple y seguro. Si está buscando un centro de servicio confiable que pueda satisfacer todas sus necesidades de servicio, ¡visítenos en Seiner Chrysler, Dodge, Jeep, Ram Casa Grande!
Hablamos Tu Idioma
Nuestro personal de habla hispana está aquí para ayudarlo a usted y a su familia a encontrar la opción perfecta. Estamos disponibles para responder cualquier pregunta relacionada con las ventas o el servicio y las piezas. ¡Solo comuníquese con nosotros!
Vehiculos Nuevos
We appreciate your interest in our inventory, and apologize we do not have model details displaying on the website at this time. Please fill the form out below and our team will quickly respond, or, please call us at 520-213-8213 for more information.