5 Tips to Get Your Used Jeep Ready For Winter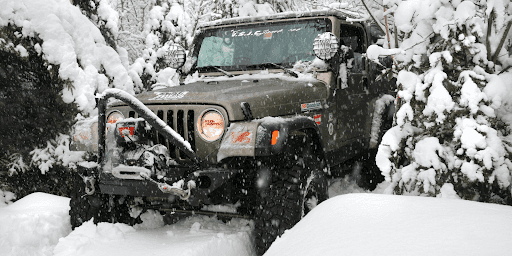 At Seiner CDJR Casa Grande, we understand that getting stuck in your vehicle in cold weather conditions can be a nightmare for drivers. Whether you're driving the high-performing used Jeep Grand Cherokee or navigating through snowy terrain in your used Jeep Wrangler, we've got you covered with 5 essential tips for managing your used Jeep in even the coldest of temperatures for the roads of Casa Grande and Gilbert.
Do Jeeps Do Well in the Winter?
Yes! Driving through any snowy or icy conditions can be extremely dangerous without the proper vehicle and preparation. Luckily, Jeeps are built to handle extreme weather conditions, no matter the temperature. With powerful all-wheel and four-wheel drivetrains, Jeeps are capable of getting you through most any muddy rut, slippery wet road, or snowy passage. In addition to the power under the hood, used Jeep vehicles also give drivers various safety features such as rear cross-path detection, forward-collision warning, lane-departure warning, and impressively responsive active emergency braking. 
While each Jeep has its own capabilities, never put yourself in a situation where you feel uncomfortable. Here are some reliable tips to ensure your safety and warmth in cold weather conditions.
1. Winter Tires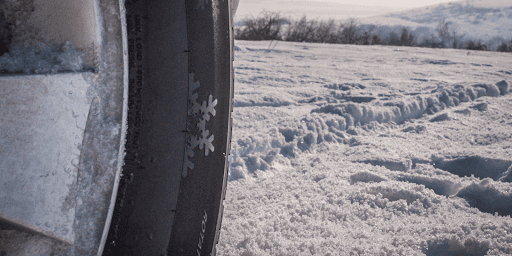 If you're planning to take your Jeep to snowy or icy roads, get a good pair of snow or all-weather tires. While Jeeps don't necessarily need snow tires to be able to drive in winter conditions, getting snow tires properly installed at our CDJR service center is a surefire way to ensure you're getting the traction you need.
When extra tire traction isn't enough, the next best option is to properly equip your Jeep's tires with tire chains. These chains create even more traction, as certain areas of elevated countryside require them beyond certain points on their roads.
2. Check Your Heater, Lights, and Battery
From a comfort standpoint, no one wants to be cold during a long road trip or commute. From a safety standpoint, your used Jeep's heater can be potentially life-saving if you get stuck in the worst cold weather conditions. Make sure your vehicle's heating system is properly working before hitting the road.
Don't forget to check your Jeep's headlights and battery to make sure they are working efficiently as well. It all works together to ensure you have a safe and warm trip, wherever your journeys may take you.
3. Check Your Used Jeep's Fluids
Depending on where the cold roads take you and for how long you'll be traveling, consider changing your engine oil. There are specific oils with lower viscosity that ensure your engine produces optimally in colder temperatures. You should also check your coolant to make sure it has the right mixture of water and antifreeze to avoid your engine freezing up.
There are also fuel additives that can prevent water from getting in your gas system and freezing up, but those are generally for more extreme low temperatures.
4. Replace Your Windshield Wipers
Trying to wipe away heavy snow is sometimes a tough task for your wipers and it doesn't help if your windshield is constantly freezing up, either. Before hitting the roads on a long road trip away from Casa Grande, we recommend getting a fresh set of wipers for the snowy conditions ahead. Just like your used Jeep's engine oil, consider switching to a winter-specific windshield wiper fluid that is designed to prevent freezing.
5. Always Prepare An Emergency Road Kit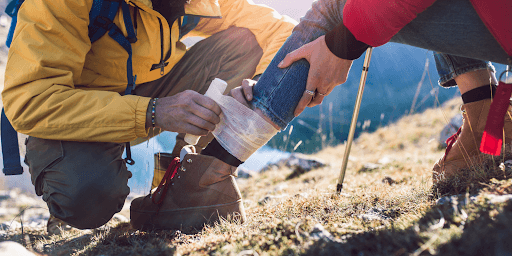 It's vitally important to have a backup plan if things go south. Preparing an emergency road kit for you, your family, and your used Jeep is perhaps the most important tip of all. In this kit, we recommend not only a first-aid kit, but backup antifreeze, engine oil, water, jumper cables, non-power tools, radio or walkie-talkie, rubbing alcohol, and traction mats for tire grip.
As a bonus tip, if you can't get traction mats and you're wondering how to get your car out of snow, cat litter is effective for tire grip as well!
Driving in Snow in a Used Jeep From Siener CDJR Casa Grande
It's incredibly important to prepare your vehicle for all types of weather conditions, especially when the roads will be covered with ice or snow. Here at Seiner CDJR Casa Grande, we understand that our customers will see more roads traveled than just around the communities of Casa Grande, Gilbert, Phoenix, and surrounding areas, and our staff members are knowledgeable about every model and trim of used Jeep on our lot. If you haven't decided on a used Jeep from our extensive selection, check out our available inventory online or give us a call with any questions.
If you're ready to start the car-buying process with us, don't forget to head to our online finance center where you can get pre-approved for car financing today!