Why the Jeep Grand Cherokee is the Perfect Adventure SUV
Let's face it. The 2021 Jeep Grand Cherokee was made to be rough and tough, and to combat all terrain types. Whether you're cruising the streets of Arizona, embarking on your next trip, or venturing into the unknown, this SUV is ready to put the pedal to the metal. From the classy Summit, to the speedy Trackhawk or to the off-road king, Trailhawk, you will find each one to be just as durable and reliable as the next. Together, our team here at Jerry Seiner Chrysler Dodge Jeep Ram in Casa Grande has come up with our favorite reasons for choosing the Jeep Grand Cherokee, no matter the adventure.
Unbeatable Performance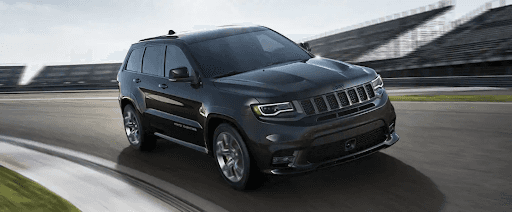 First, we have to address the obvious: the Jeep Grand Cherokee has incredible performance and power that many can only dream of. This SUV has the engine to fuel your adventure, from the 3.6L Pentastar® V6 engine with up to 295 horsepower to the 5.7L HEMI® V8 engine with up to 360 horsepower, the 6.4L SRT® V8 engine with up to 475 horsepower, to finally the Supercharged 6.2L V8 engine with up to 707 horsepower. With the 2021 Jeep Grand Cherokee, you have power right at your fingertips, which is how it should be.
Off-Roading Made Easy
Jeep gave off-road enthusiasts a trim that caters perfectly to their needs with the Grand Cherokee Trailhawk. This Grand Cherokee model is equipped with off-road optimized features that allow you to tackle just about any terrain. Stay in control with excellent handling capabilities, all-terrain tires, and the Quadra Drive II, a 4×4 system that allows the to divert 100% of power to a single rear wheel in order to maximize traction when driving through a rough spot. In a Grand Cherokee, you can forge your own path through the Arizona landscape.
Tons of Space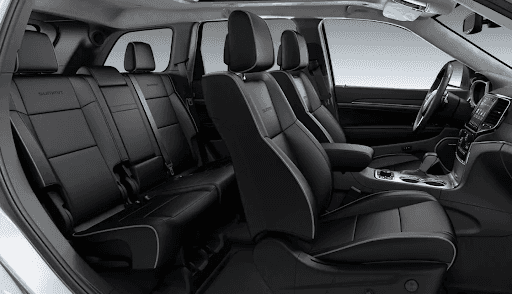 The newest line in the Jeep Grand Cherokee family comfortably seats five passengers with available features such as leather seating, heated front and rear seating, and heated steering wheel. This monster of an SUV provides plenty of legroom, headspace, and cargo space. With 36.3 cubic feet of room, store your luggage and cargo with ease without having to worry about leaving something behind. If you have more cargo than you do passengers, the second-row seating folds upright to double your storage space up to 68.3 cubic feet! The 2021 Jeep Grand Cherokee can adapt and adjust to your journey, so you can enjoy the ride and don't sweat the small stuff.
It Can Tow, Tow, Tow Your Boat!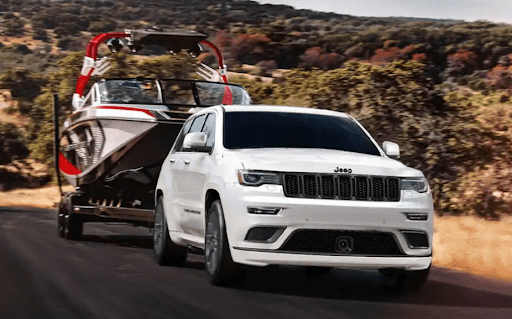 One of the things the Jeep Grand Cherokee is known for, besides its rugged good looks and off-road capability, of course, is the SUVs pure strength and towing capacity. Whether your next adventure is in the mountains or on the water, make sure your RV or boat is tagging along for the ride! Available features for when you're having to pull something a bit heavier are tow hooks to increase towing capacity and functionality. When properly equipped, the Grand Cherokee can tow up to 7,200 pounds. Now that is some serious muscle!
Your Journey Starts in Casa Grande
When it comes time to start your next journey, make sure you do it from the comfort of the Jeep Grand Cherokee. With such great handling and off-roading capabilities, this is every adventure enthusiast's perfect SUV. Stop by or check out our inventory online at Jerry Seiner Chrysler Dodge Jeep Ram in Casa Grande near Phoenix and seize the opportunity to embark on your next trip in the new Jeep Grand Cherokee today!